MUSC - Dr. Anne-Marie Fields
Published Friday, April 24, 2009
Working at MUSC Carolina Family Care is almost like coming home for Dr. Anne-Marie Fields, who graduated from the Medical University of South Carolina in 1995. Following her internship and residency at The University of Texas in Houston, the South Carolina native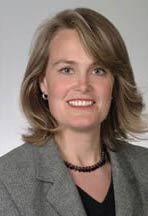 earned her Board Certification for Internal Medicine. She spent ten years in private practice in Atlanta before returning to the Lowcountry.
"I enjoy the continuity of care with following patients through the generations," Dr. Fields says of her choice to practice Internal Medicine, adding that she is able to work together "with patients as a team to improve and maintain their overall health and well-being."
On a typical day, Dr. Fields sees a range of patients from adolescents to the elderly and performs annual wellness and gynecological exams as well as helping to manage medical conditions such as diabetes, hypertension, osteoporosis and cholesterol and thyroid disorders.
"The best part of working at Carolina Family Care is working with a knowledgeable and caring staff who are all committed to good quality care," Dr. Fields says.
Dr. Fields is married to a child psychiatrist and has three daughters along with a dog, cat and pet turtle.
MUSC Carolina Family Care is located at 1113 Park West Blvd. in the Shoppes at Park West. To make an appointment, call (843) 876-1445.